Hotel Addict – 50 Best Hotels in Canada
How do you choose the
50 best hotels in Canada
? When we set out to make this honorary list, it sounded so simple: Choose hotels our editors and highly experienced travel writers have stayed at and like for their service, design and amenities, and then shorten the list down to 50.
But with such an extensive number of exemplary properties in the country, it proved to be more difficult than that. So, our senior editor, Michele Sponagle, our regular contributors, Waheeda Harris, Sandra MacGregor and Doug Wallace, one of our guest contributors, Karen Burshtein, and I laid out our individual lists. We each chose hotels that are not necessarily the fanciest or the most expensive—although there are properties in the final list that are pretty darn posh—but ones we felt have exceptional service, great ambiance, quality amenities and superb style.
Miraculously, there were some hotels we all agreed should be on the list; others, we discussed and, yes, there was even some cajoling involved as we stood up for our favorites. Finally, we reviewed what our readers had suggested and created the final 50.
From there, each writer, myself included, independently chose our top 10 hotels in order from the list. The ones with the most votes, determined their final placement. With rare exception, at least one member of our team has stayed in each of the properties that made the final cut; hotels that weren't reviewed directly by us had to be highly recommended by a number of respected, independent reviewers.
Here, then, we're pleased to offer our 2018 list of the 50 best hotels in Canada, as determined by our team—some of the best professional travel writers in North America with more than 100 years of collective experience reviewing hotels.
15. The Magnolia Hotel & Spa, Victoria, British Columbia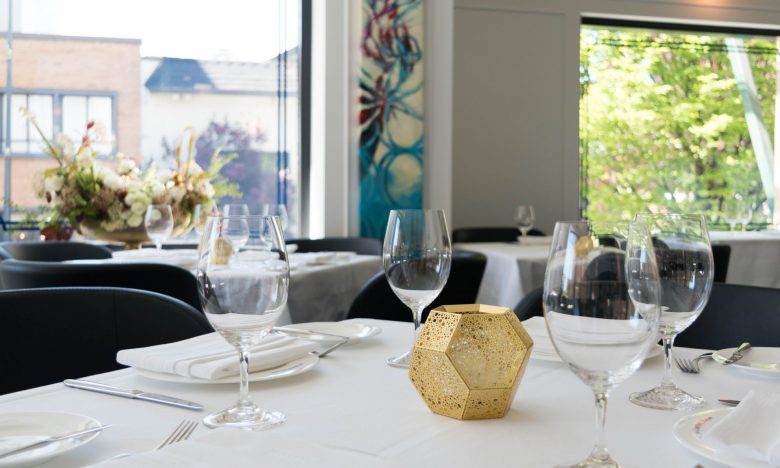 With only 64 rooms, this contemporary independent hotel has the capacity to give better-than-good service. The location of The Magnolia Hotel & Spa is good, too—close to downtown, the inner harbor, government buildings and the courthouse. The destination restaurant, The Courtney Room, helmed by chef Sam Harris, is superb. Do try the tasting menu.
(Photo courtesy of Leila Kwok/The Magnolia Hotel & Spa)