figure class="wp-block-image size-large">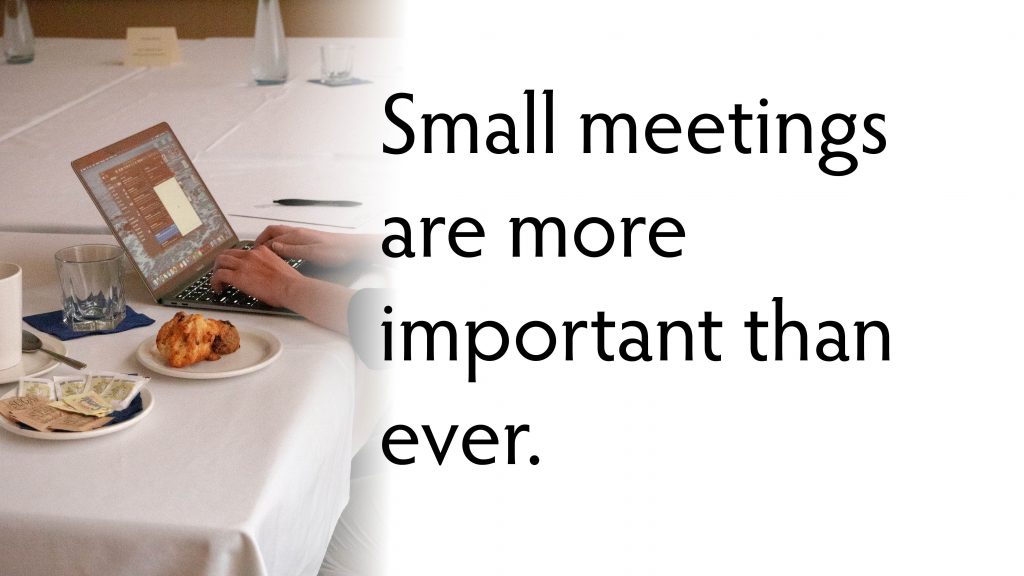 Connect safely in person in a venue perfectly designed for smaller groups.
Three meeting rooms, privately tucked away on the second floor, are perfect for a private workspace, a small meeting for 2-7 people, or a socially distanced meal for up to 24 people.

The health and safety of our guests and associates is of the utmost importance to us.
Continue to use approved cleaning products designed to address a broad spectrum of contaminants, including COVID-19.
Increased frequency of cleaning all touchpoints in public, guest, and staff areas.
Hand sanitizing stations have been added to all public and staff areas.
Associates are using appropriate PPE, including face masks, and are not permitted to work if unwell.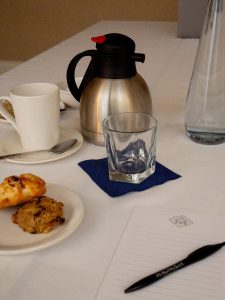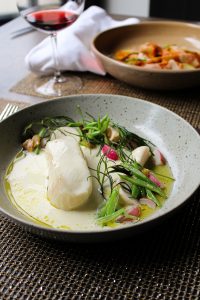 Personalized service is still our hallmark.
Plate service options available.
Rooms set for normal or social distancing, based on provincial health recommendations and client's needs.
Hand sanitizer in all meeting rooms.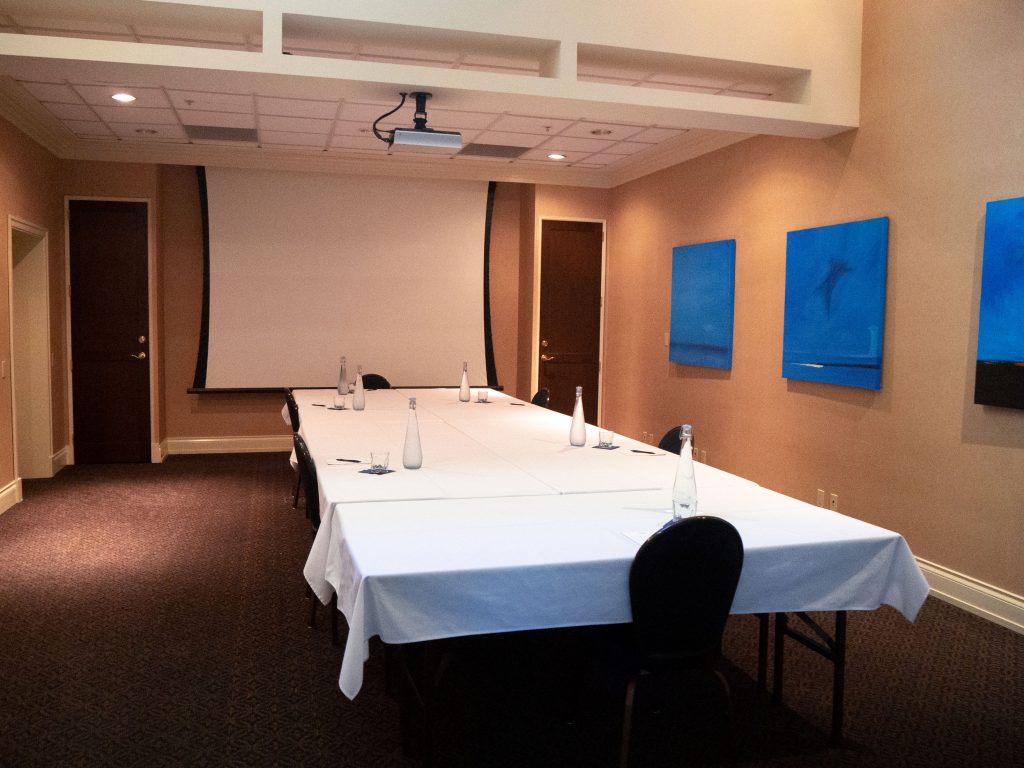 Magnolia Room
The Magnolia Room is 408 square feet and works well for meetings of 3-7 people, or a meal for 18 people at tables of 6 guests sharing a social bubble.
When reserved with the private pre-function space, this room has access to two bathrooms.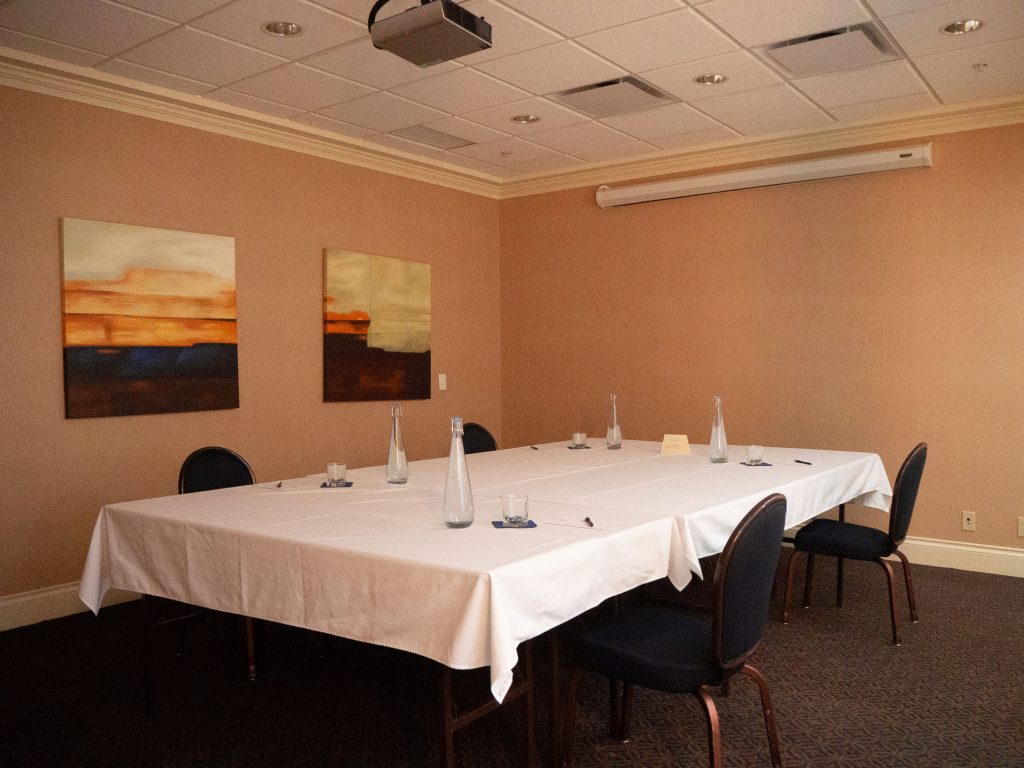 Yarrow Room
The Yarrow Room is perfect for groups of 3 to 12 and has a sink in the room for frequent hand washing.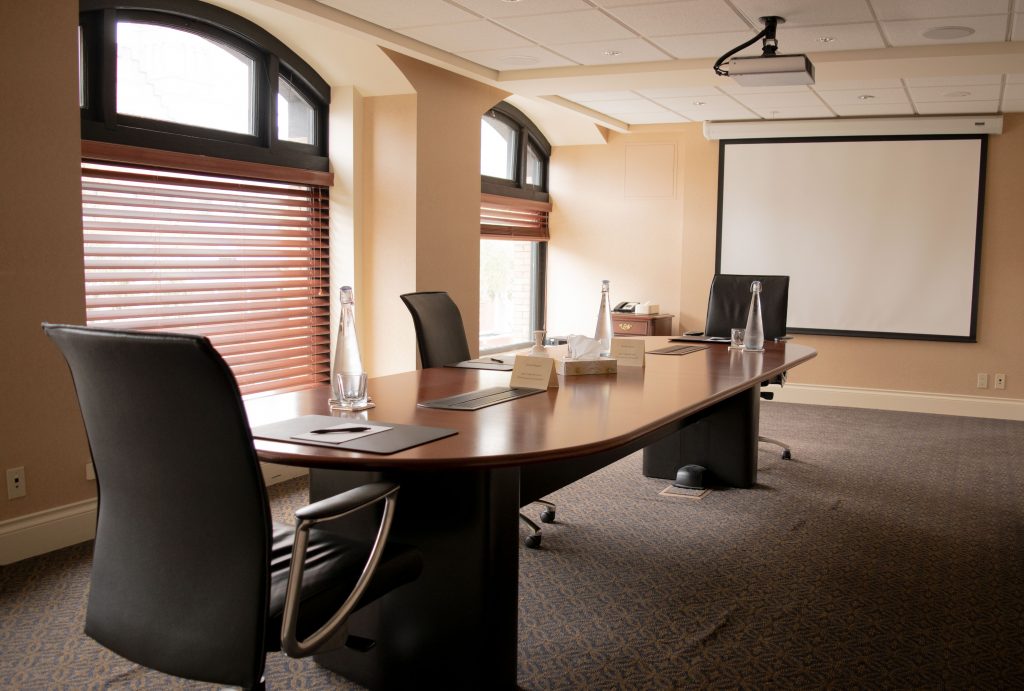 Orchid Boardroom
The Orchid Boardroom is a bright boardroom that boasts one wall of windows and executive board room table. The private pre-function space has a private adjoining bathroom.
Perfect for
meetings of up to 3 people, or a private work space.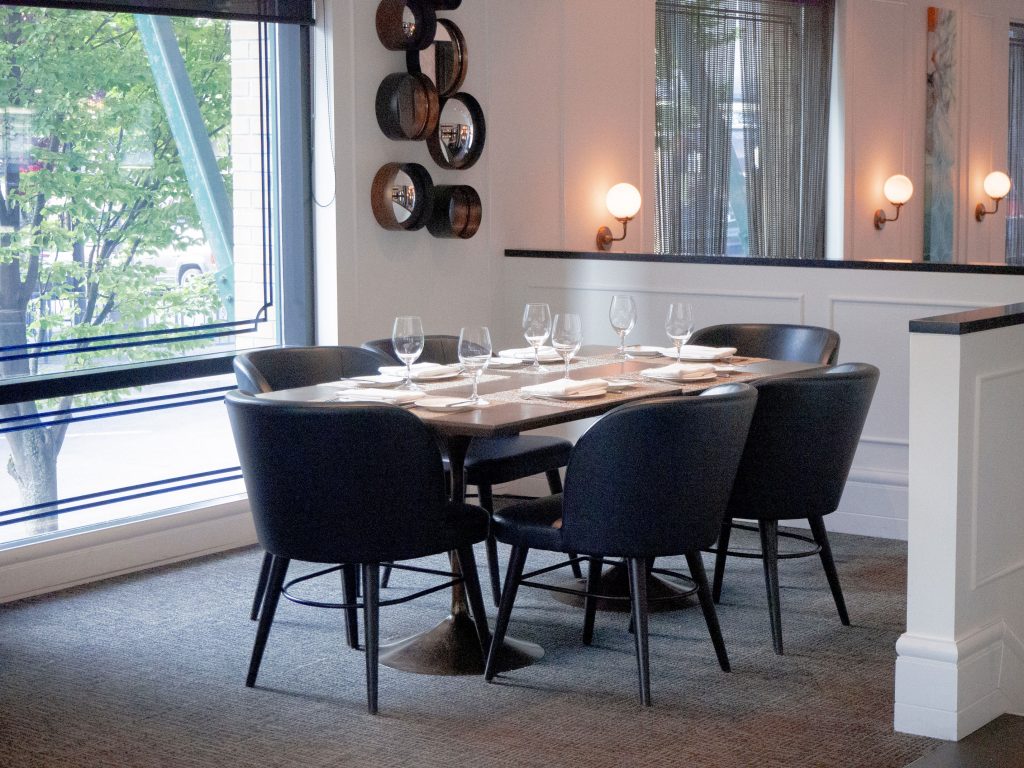 Upstairs at The Courtney Room
Perfect for private lunch of up to 24 guests, the Upstairs at The Courtney Room restaurant is an elegant setting with a small private patio and views of the Parliament Buildings.
Seating for 24 at 4 tables of 6 each to ensure safe distancing.
Call 250-381-0999 for Catering or email sales@magnoliahotel.com to book your personalized event or private work space today.
For Meeting Planners and Conveners
Meeting planners or conveners are expected to maintain a contact tracing list for their event.
All guests and meeting participates are encouraged to wear a mask in public space were social distancing may not always be possible, such as the lobby and hallways.
All guests and meeting participants are asked to use the provided hand sanitizers when entering the facility and to wash hands frequently.
Attendees are asked to stay home if they are unwell.
Meeting planners and conveners are expected to share safety measures and expectations with their event attendees.