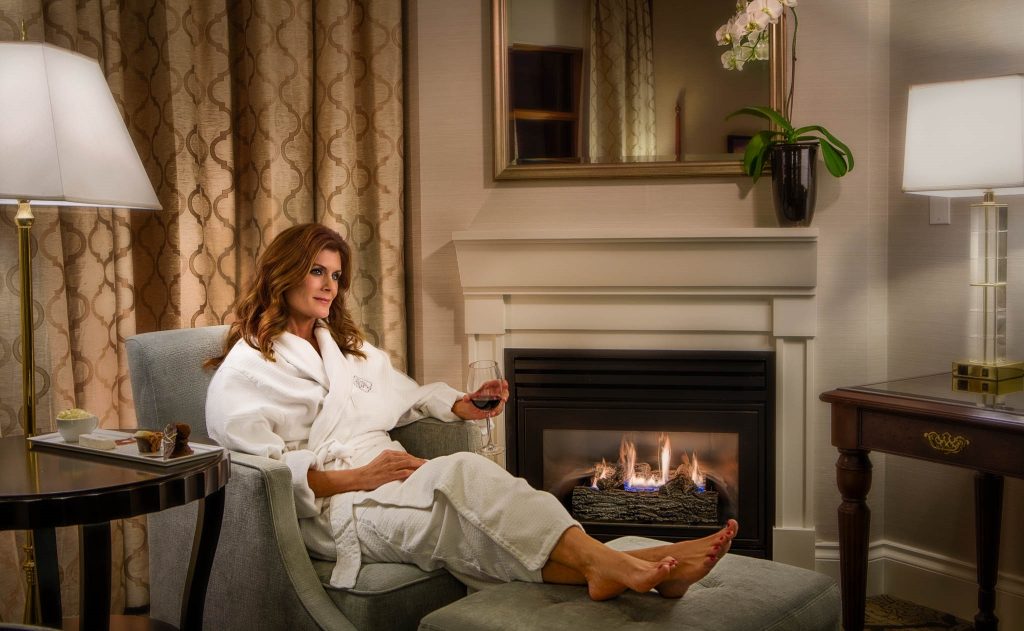 Victoria's Top Boutique Hotel to Unveil New Diamond Bathrooms in Spring of 2021
#1 Hotel in Canada, TripAdvisor's Best of the Best 2020 Award, is getting better!
Timeless elegance comes from design and dedication to upholding the highest standards. We are thrilled to announce that we will be unveiling new bathrooms in our Diamond Level Rooms in spring of 2021.
The bathroom renovation, which will begin January 4, 2021 and is expected to be complete by mid to late March, has been designed by the hotel's long-time interior design consultant Sharon Bortolotto of BBA Design Consultants.
Watch for elegant new tiles, flooring and wallcoverings, and luxury fixtures. Many bathrooms will boast deep soaker tubs with bath wand and a separate glass shower. Others will feature an over-sized shower with multiple spa-like shower heads.
During this time all floors with Diamond Rooms will be out of service so as not to inconvenience guests, and all work will be done during the day to ensure quiet evenings for our guests. Please contact our Front Desk at 1-877-624-6654 if you have any questions. Follow us on Facebook and Instagram for sneak peaks!
With just 64 guestrooms, the Magnolia Hotel & Spa's boutique nature has adapted well to travel during the pandemic. Stringent COVID-19 policies keep guests and staff safe in all areas of the hotel, including at signature restaurant The Courtney Room and The Spa Magnolia. Guests have the reassurance of the hotel's multi-award winning customer service to put them at ease during a stay at the #1 hotel in Canada, as voted this year in the Tripadvisor Travelers' Choice Awards.